Risk assessment summary table now available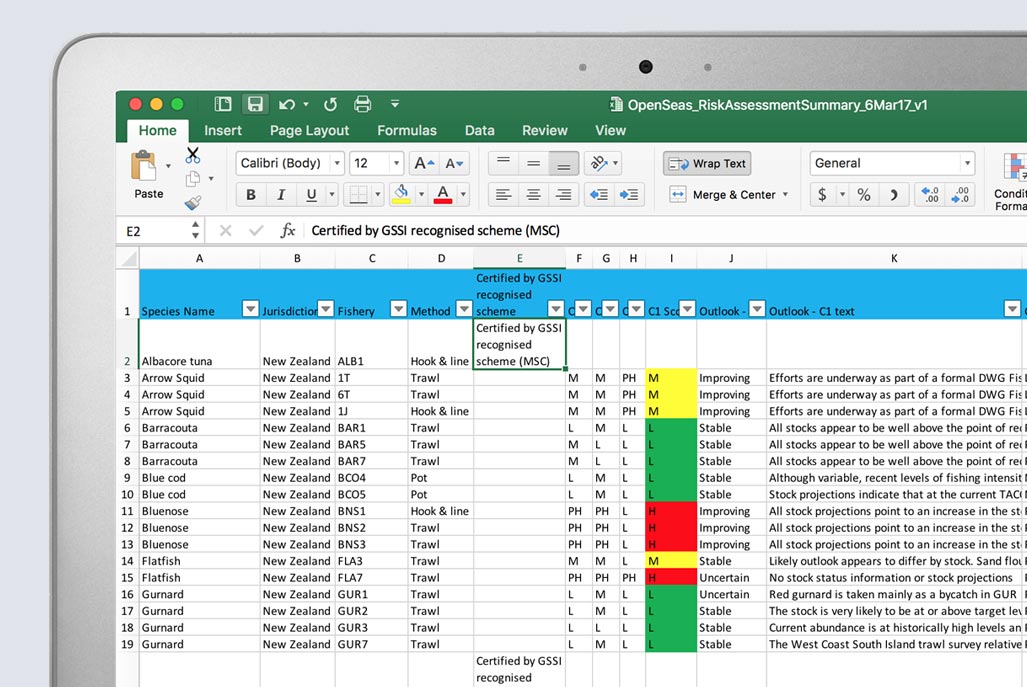 OpenSeas has made available an excel spreadsheet that contains all of the species risk and outlook scores in a tabulated format.  This allows users to quickly search and filter by score and species.
The table can be downloaded from the About page.
The full risk assessment reports are available on each species profile page.
12 March, 2018
SIGN UP TO RECEIVE REGULAR UPDATES